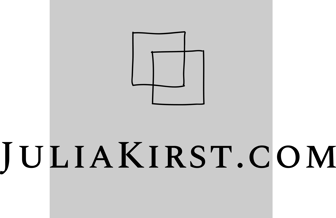 or you can write your documents and have dr. kirst review them with you over a few work sessions.
high-quality documents done for you.
statement of purpose or intent
some customer responses to the work delivered
"I felt like a GIANT in this letter! At first, I thought that perhaps it was praising me too much. But no, everything there is real! I did overcome a lot! It's just that often we don't even see all that we have accomplished. The letter is fantastic and was written very intelligently! Thank you!"
Thelma P., Kissimmee, FL
"Your work [on EB2-NIW documents) was fantastic! After you joined the team, I started believing in my petition again!"
Rodrigo T., Rio de Janeiro, RJ
"I would like to thank you again with all my heart for the brilliant work! Truly impeccable!"
Marcel F., Orlando, FL
"Congratulations for how you transformed my thoughts into an extraordinary letter!"
Décio M., São Paulo, SP
"My husband and I are impressed with your amazing ability to capture the essence of everything I always thought about my role as a dentist and turn it into a beautiful piece of writing. I got my interview calls!"
Ellen C. R., New Jersey
If you think you would like Dr. Kirst to write your documents, let's get on a free 20-minute Discovery Call to talk about your needs and the time and financial investment involved.
If you would prefer to have Dr. Kirst review your documents, simply schedule a 1-hour review session. If more are needed, we will bill you later at a discount.
Please note that a thorough review of your documents may require several sessions. Depending on your ability to write and your knowledge of English, it may be less costly for you to have me write a document from scratch than to review a poorly-written document over several 1-hr sessions.
A sure way to decrease the cost of a revision is to take the online courses about how to write the documents you need! This series of five courses (plus a bonus course) is called the Signature Program. Learn more below.
And when you purchase the full Signature Program, you earn up to 3 review sessions at 33% off!
2023 Julia Kirst - All Rights Reserved
Anete Lusina (Airport), Ali Morshedlou (Man in Tie), Verne Ito (High-rise), Sigmund (woman laughing), Dayso (Chairs in Contact page). (Please claim the NYC bridge photo if yours.)
Offices in Massachusetts, Clients Worlwide