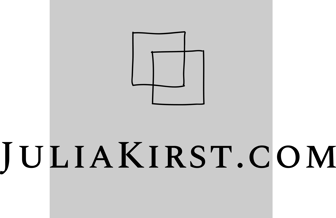 Let's get you ready to rock your interview!
If you expect to be called for an interview for a university program or employment opportunity in the near future, or already have an interview scheduled, you are in the right place!
what is it like to get interview coaching?
"I thought the coaching experience was phenomenal! These two sessions showed me that I am ready for the challenge and that I am worthy of this opportunity! I understood my experience from a new perspective and feel very ready to show my value in any interview ahead."
Luci B., Exton, PA
"I had an interview coaching session with Julia Kirst. If you need any help with your interview, talk to her. She knows everything, she helped me a lot! I have been in the U.S. for 15 years, and still, I was going to make several mistakes. She got me on the right track and it helped a lot. Everything we talked about happened! They asked the same things and I was ready, I knew what to say, how to react, how to behave!"
João Costa, Cape Cod, MA
"Dear Julia, thank you so much for our interview coaching! I believe the coaching is what allowed me to feel calm during the interview and to answer every question they had with confidence. At [institution name confidential], I had one hour and 20 minutes of interview with five people. And they asked me about the ethical dilemma with that patient and other questions that we had prepared for. I felt so relieved to have prepared ahead and in that moment knowing exactly how to explain the situation. At the end they said they were impressed by how I dealt with it, and that it is rare to find a person who cares so much about their patients. I am very grateful to have found you!"
Carol B., Melbourne, FL
Answers to common questions
I don't know anything about American interviews. What are the steps to get ready?
The first step is to get educated about what Americans expect from a strong candidate and to learn how to answer common interview questions in a way that strengthens your profile. The second step is to put the answers you prepared to the test in a mock interview.
I just want to learn about interviewing first, without a coaching session. How can I do that?
We suggest you read the book "What the United States Wants," especially Part I (Values) and chapter 13 ("Interviews"). Click on the title to go to the book website or look for the book on Amazon.com.
Also make sure to follow us on social media and to read the newsletter, where I regularly provide advice on topics such as interviews. To sign up for the newsletter, go HERE.
You may also want to take the online course I created to help with interview preparation. This is course 5: "Your Interview" in the Signature Program "Your Life in the United States: Strategy & Implementation" and is available HERE.
I know what I need to prepare and am ready to put my knowledge to the test in a mock interview. What is the next step?
Great job getting ready! All you need to do is schedule a mock interview. Follow the link below to select your preferred day and time.
When is the best time in the application process to do a mock interview?
Ideally, you should schedule the mock interview when you have already been called for an interview. Going on an interview is like going on a date and the more you know about who you are meeting, the easier it will be to prepare for it. (And, even if you get called for an interview just two days from now, don't worry. We will do our best to get you in for a mock interview before it is show time!)
What else should I know about the mock interview?
There is quite a bit to prepare before a mock interview. You can prepare by reading my book, by taking the online course, or by doing an initial coaching session with me just for that. Then we can continue with the actual mock interview.
You should also be aware that the mock interview is completely in English. We act and talk like actual interviewer and interviewee in this session. Because we do this mock interview under the conditions of an actual interview, you are likely to experience a great boost in your confidence after the session.
Following each question and answer in the mock interview, you will receive detailed feedback on the content of your answers. If there are any adjustments needed in your answers, we will guide you through the process of making these adjustments.
If you would like, the mock interview can be recorded so you can refer to it in the future, including for other interviews. Just let us know in the intake form and we will be ready to record our session for you.
The single interview prep hour means an investment of $125.
If you purchase the coaching + mock interview package, the investment is $200, that is, a savings of $50 over 2x the single hour.
Please click below to schedule your first hour. Whether you need just one hour for a mock interview or two hours for the combined coaching and mock interview, please use the link below to schedule and pay for the first hour.
After you schedule your second hour, we send you a separate invoice for the remaining $75 dollars, for a total cost of $200 for the full prep package.
2023 Julia Kirst - All Rights Reserved
Anete Lusina (Airport), Ali Morshedlou (Man in Tie), Verne Ito (High-rise), Sigmund (woman laughing), Dayso (Chairs in Contact page). (Please claim the NYC bridge photo if yours.)
Offices in Massachusetts, Clients Worlwide